Supporting professionals and learners, developing leaders and managers
Gaining a professional qualification can fast-track your career and it certainly improves knowledge and employability.
Studying can be tough though!
With over 20 years' HR experience (10 as an HR tutor/lecturer on CIPD programmes) I provide on-demand support to learners during the course of their studies. Click below to find out more.
Access the latest blog post here…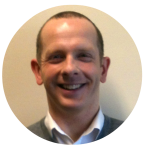 Andrew is a learning and organisational development specialist with 20 years experience of delivery in private and public sector organisations. Andrew designs and delivers engaging development programmes, is a skilled facilitator and a Chartered Member of the Chartered Institute of Personnel and Development (CIPD).
Working at organisation, team and individual levels, Andrew has particular interest in support clients to achieve improved performance and effectiveness.
andrewwales_lod@btinternet.com