"Whether studying online, at a college or university, or via distance learning there are times when you feel you need additional support. As an experienced CIPD tutor I'm here to help. In this section you will find resources, in the form of learning materials and blog post, and an overview of the tailored support I can offer."
Andrew Wales, Chartered MCIPD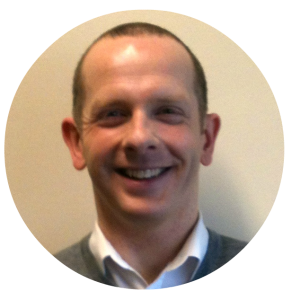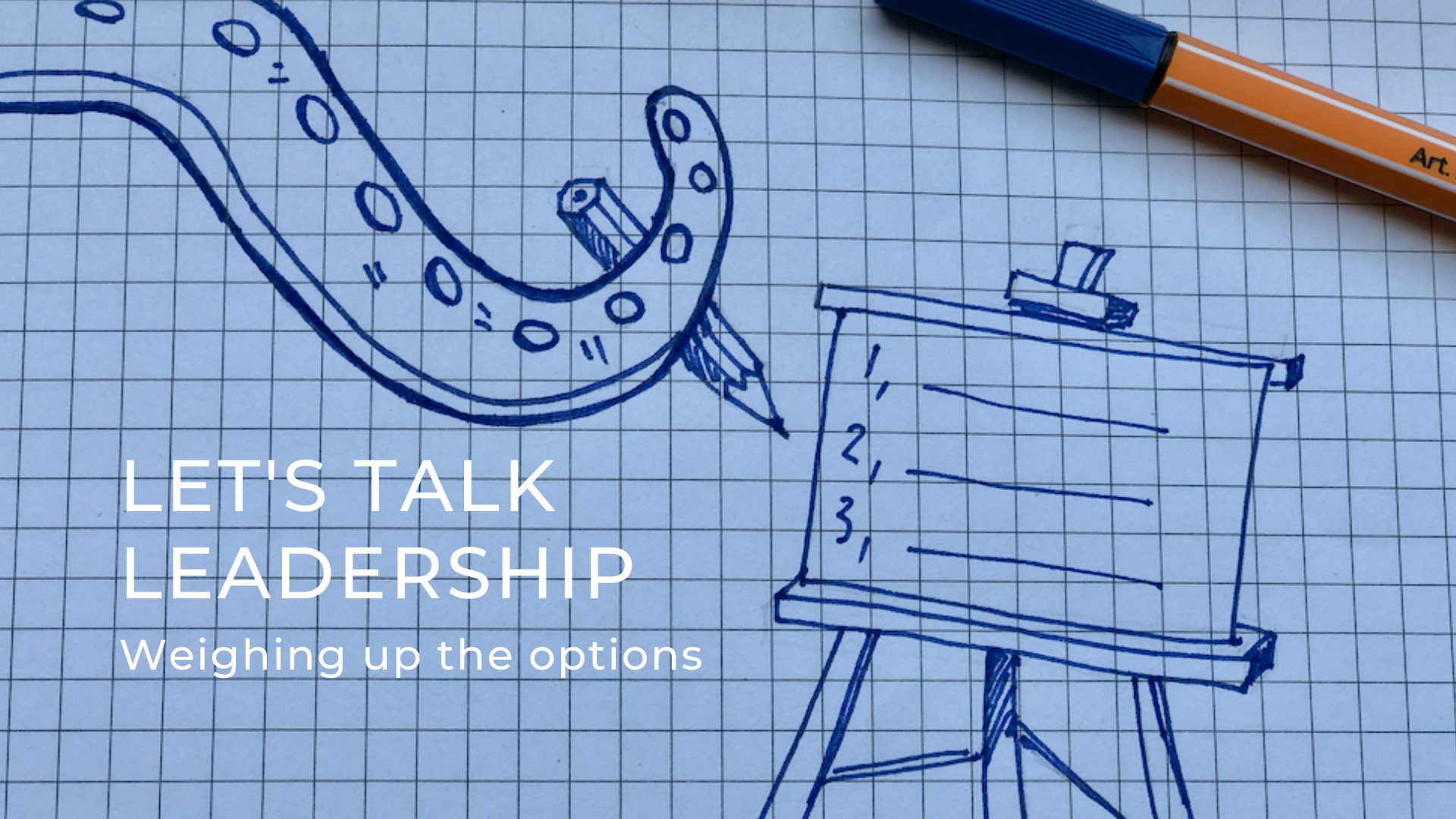 How do organisations decide what projects they take on and what to turn down? Recent work with a small community interest company has given insight into such decision-making. Not an…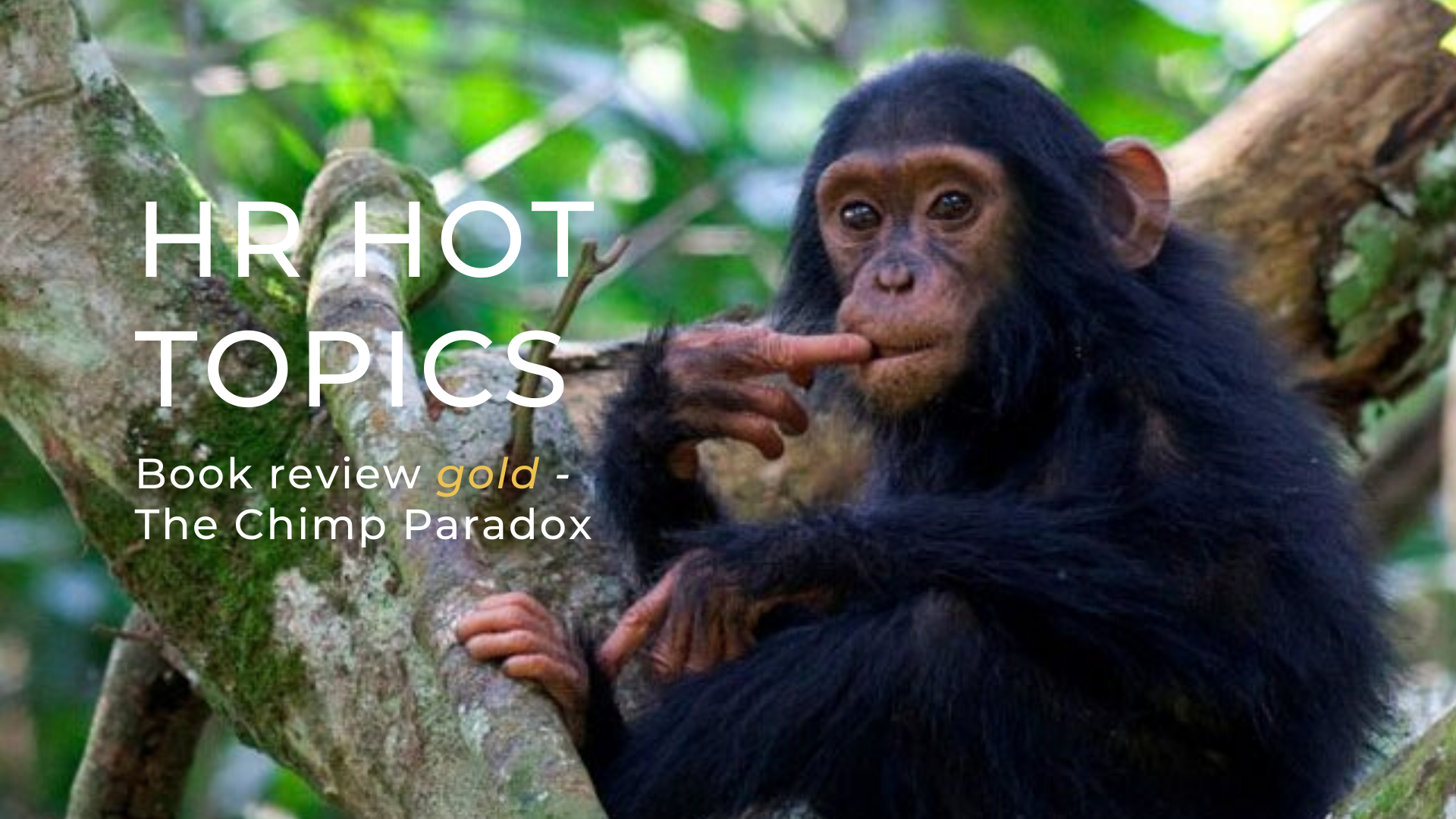 Let's start with some questions. Do you… Ever say or do things that you later wish you hadn't? Struggle to deal with stress, failure and difficult conversations with others? Sometimes…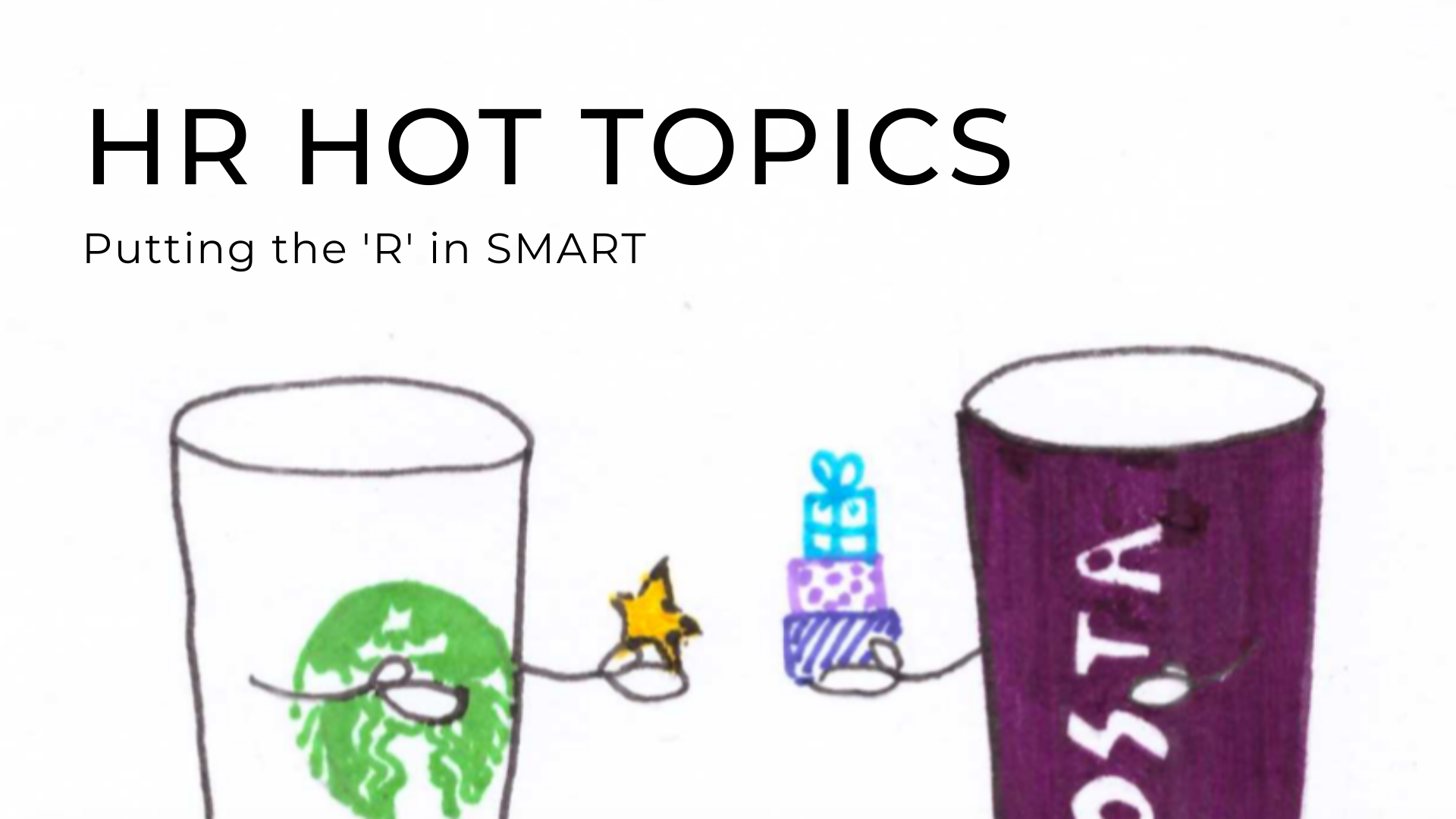 Listen to "Putting the 'R' in SMART" on Spreaker. As HR professionals it's likely that we remind managers to ensure the targets they set for staff are SMART so many…
The business context of HR
Using information and research in HR
Learning philosophy and commitment
I believe study should be about more that gaining the information you need to be able to pass an assignment or test. Whilst your immediate focus may be on completing your qualification, balancing this with your medium-to-long-term professional development needs will benefit you more greatly in the long run.
During your studies you will receive a lot of information and this only becomes knowledge once you've understood it, and for many application aids this. And it's this application that demonstrates your ability to do something – what organisations ultimately want!
My focus is on the development of HR professionals.
Through all my interactions with learners I aim to:
Reply promptly and in a timely manner
Be supportive and constructive
Be honest – I will tell you if I can't help you and I'll try to point you in the right direction
Challenge you and your learning – I will coach and direct you to work out the answer and way forward yourself
Be transparent in terms of costs and timescales – no small print.
Take a look at the next section to find out how…
My main focus is on units from the intermediate (level 5) CIPD qualifications (Award, Certificate or Diploma) and the management report for the Advanced Diploma (level7). On a one-to-one basis I offer the following support:
Review and feedback on written work, such as assignments/reports
Coaching and additional learning input on specific areas.
The table below illustrates how this might work for you: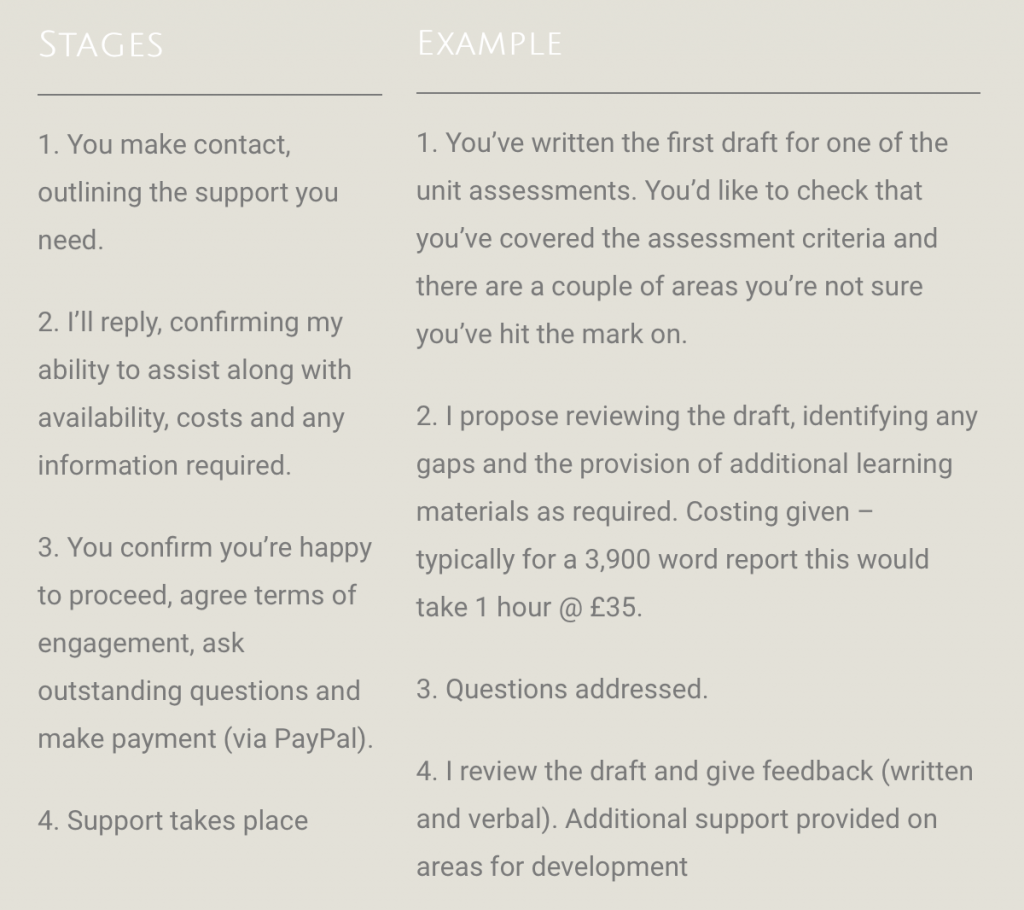 The support I offer aims to be in addition to, not a replacement for, the learning and support provided by your qualification provider. Your first point of call should always be your existing tutor.
Andrew was my tutor for the CIPD level 5 apprenticeship. He is very knowledgeable with an engaging style of delivery. He provided very helpful individual support and feedback during the course and his learning materials were always relevant and interesting. Andrew also provided podcasts for each unit of learning, which were structured well and aligned with the taught sessions. This format was extremely useful for me as a learner. Andrew's positive style was effective at building confidence and making the taught sessions enjoyable. I would highly recommend Andrew.
Andrew is a highly knowledgeable and passionate L&D professional, who has a natural flair for teaching. He instantly built an excellent rapport with our class and delivered well organised lessons with clear objectives. He presented new material in different, creative ways that captured attention and kept the class engaged by applying a great variety of learning strategies. Andrew also ensured a good balance between individual and group work and enriched our learning with real life examples from his work experiences. I hope I will have the opportunity to work with him again soon.
Andrew tutored and supported me throughout my level 5 CIPD in HR Management. I would highly recommend Andrew, he is knowledgeable and has a vast range of experience which he is always keen to share. Andrew promotes learning through fun and engaging sessions, encouraging individuals to think and apply the theory to practical situations. Andrew was always quick to respond to any queries I had and provided structure, valuable feedback. Thank you Andrew!
andrewwales_lod@btinternet.com